Eastern Slovakia
Suggestions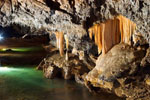 Eastern Slovakia is a very multicultural, historical and distinctive part of the Slovak Republic. Culture of eastern and western Slavs is being mixed and blends here. Having few days or even only few hours of spare time, here in this small region you can live through many unforgettable impressions.
During your stay and with our help you can visit and enjoy beautiful limestone caves with rich flowstone fill of various colours,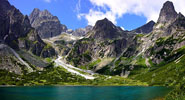 unique ice or aragonite cave. We can guide you through sight of wooden sacral architecture being on the UNESCO world heritage list, show you medieval castles, mansions, beauty of nature in well known High Tatras, valleys and gorges of Slovak Paradise. Rafting on Dunajec and hiking through Pieniny mountains can be arranged upon you request as well.
As opposed to traditional travel agencies, we are eager to organize tours of different parts of east-slovakian history and nature that are not available in common travel guides. Additionally your stay will be made more enjoyable and attractive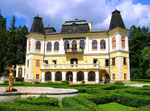 with activities such as:
traditional pig slaughter and pork products tasting
fishing and fish specials tasting
famous slovak and hungarian Tokaj wine tasting
typical góral wedding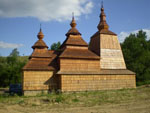 All of this and even more can be arranged for you. You only need to have a few hours of free time. These places are comfortably reachable by car/bus, provided you stay in hotels of your choice in Košice, Prešov, Poprad or other cities of Eastern Slovakia. In case of your interest we will pick you up, show you everything of your choice and drive you back to your hotel.
Do not hesitate to use our web. We will gladly prepare and plan activities for you according to your desires and spare time options!
If you need help with accomodation we can arrange that as well. Nevertheless, it is not our priority, as we do thing there is enough options for you to choose from. Choose according to your needs and desires. We would like to offer you something extra, something that hotel owners do not have time or will to invest into - optimal utilization of your stay time to explore this country!
Essential part of our services is an air-conditioned transportation (according to number of persons) and quality cuisine of carefully picked restaurants in places of your choice.
Our main goal is your satisfaction! We will love to take care of you with your team of english speaking colleagues.